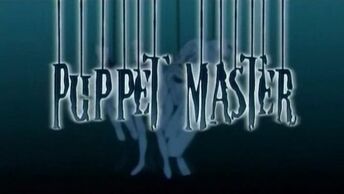 Puppet Master is the ninth episode of Fantastic Four: World's Greatest Heroes and it first aired on June 16, 2007.
While at the beach, a piece of the irradiated Von Doom space station fell into orbit and crashed, causing the sand to become a clay. Alicia's dad took some of the clay and took control of Ben to kidnap 3 artists but alicia saved the day as she was the one who broke the statues and the Puppet Master went to jail but already has some of the clay.
Characters
Edit
Ad blocker interference detected!
Wikia is a free-to-use site that makes money from advertising. We have a modified experience for viewers using ad blockers

Wikia is not accessible if you've made further modifications. Remove the custom ad blocker rule(s) and the page will load as expected.