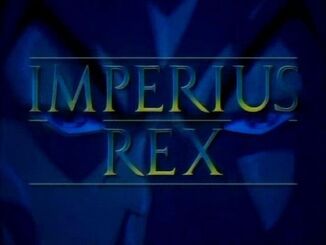 Imperious Rex is the eighth episode of Fantastic Four: World's Greatest Heroes and it first aired on June 9, 2007.
Namor the Sub-Mariner arrives saying that he is banning humankind from the oceans so Susan and Johnny go underwater to negotiate, but are taken prisoner in Atlantis. Ben and Reed go to save them but sooner Susan says that she is going to be an ambassador of Atlantis for her friends to leave and the ban will rise but she refuses the offer and starts a fight. Suzan and Namor made an agreement and everything went back to the way it should be.
Characters
Edit
Ad blocker interference detected!
Wikia is a free-to-use site that makes money from advertising. We have a modified experience for viewers using ad blockers

Wikia is not accessible if you've made further modifications. Remove the custom ad blocker rule(s) and the page will load as expected.