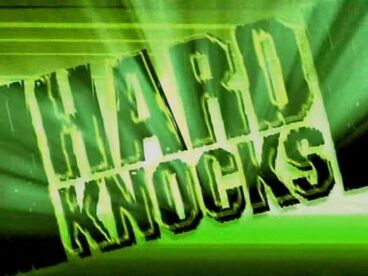 Hard Knocks is the fourth episode of Fantastic Four: World's Greatest Heroes and it aired on September 16, 2006.
Bruce Banner visits Reed at the Baxter Building but when the rest come up to check, Banner changes into the Hulk and now the Fantastic Four must stop his rampage in New York City and keep him from being captured by Agent Pratt who wants to use the Hulk as a weapon. In the end, Pratt fails to stop the Hulk destroying his army and the Hulk is loose in the badlands.
Charcters
Edit
This is the first episode where another superhero comes on.
Ad blocker interference detected!
Wikia is a free-to-use site that makes money from advertising. We have a modified experience for viewers using ad blockers

Wikia is not accessible if you've made further modifications. Remove the custom ad blocker rule(s) and the page will load as expected.